A Great Day for a Giveaway~
This post is sponsored by A Bowl Full of Lemons.
Hello My Lovelies!! Today I am excited to introduce you to a line of cleaning products from
Shaklee
called Basic H.
I was contacted several weeks ago by a cute lady named Toni Hammersley who asked if I'd be willing to review the Shaklee Basic H cleaning products on my blog. I was convinced to try them out as soon as I found out that they are all natural! Because of the fact that my boys all suffer from Alpha 1, I am always on the look out for products that are healthier for my home and the planet. Shaklee products are just that.
Shaklee
products are free of heavy metals, pesticides and other contaminants. The Basic H products are also highly concentrated...meaning that just a little bit of the cleaning product mixed with water in varying ratios provides you with gallons of cleaner...from one little bottle. That is GREEN baby!!
I especially loved the glass cleaner. I used it on the sliding glass doors in my kitchen that are constantly fingerprinted (and smeared with food). With some Basic H glass cleaner and a squeegee, they were spotless. I tried to get a photo of the difference...trust me it was impressive. But let me just tell you that glass is very hard to photograph. Sigh. So you'll have to trust me on the difference. Just remarkable.
Today, Toni is generously offering to give FIVE yes FIVE readers of the Shabby Nest their own Shaklee Basic H samples. Trust me, people, you are going to like this product!!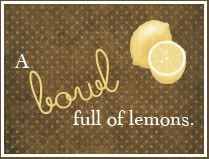 Take a minute to visit Toni's fabulous blog! You'll be impressed with the cleaning and organizational tips. To have a chance at winning one of the FIVE sample kits, just leave me a comment. Easy Peasy!! Giveaway open until Friday March 4, 11:59 pm MST.
Have a great day!
This posts was sponsored by A Bowl Full of Lemons. The opinions expressed are 100% mine.