How to Stain Deck Furniture and a Giveaway~
This is a Sponsored post written by me on behalf of
Flood Wood Care
for
SocialSpark
. All opinions are 100% mine.
I don't know about you, but I have always been a little intimidated by the idea of staining. It turns out, however, that if you have the right products and the right information, it's not nearly as hard as you might think.
Today I'm going to share the process I used to stain a cute little serving cart for my parents' deck using
Flood® Wood Care
.
Here is list of the supplies needed for a project like this:
Prep products. For a project like the little cart I did that was unfinished wood, using Flood Cleaner/Brightener works well, but if you have wood that already has a finish you might want to use Flood Wood Finish Remover first.
A five gallon bucket - if you're using Flood Cleaner/Brightener you'll need to dilute it.
Tarps to protect nearby surfaces from the wood staining products
Gloves
Safety Glasses
A broom
Brushes and rollers (or an air sprayer if you have one.)
A stiff nylon scrub brush
A garden hose or pressure washer
The Flood finish product of your choice (I used Flood® OneCoat Waterproofing Finish)
Here is what the little serving cart looked like before...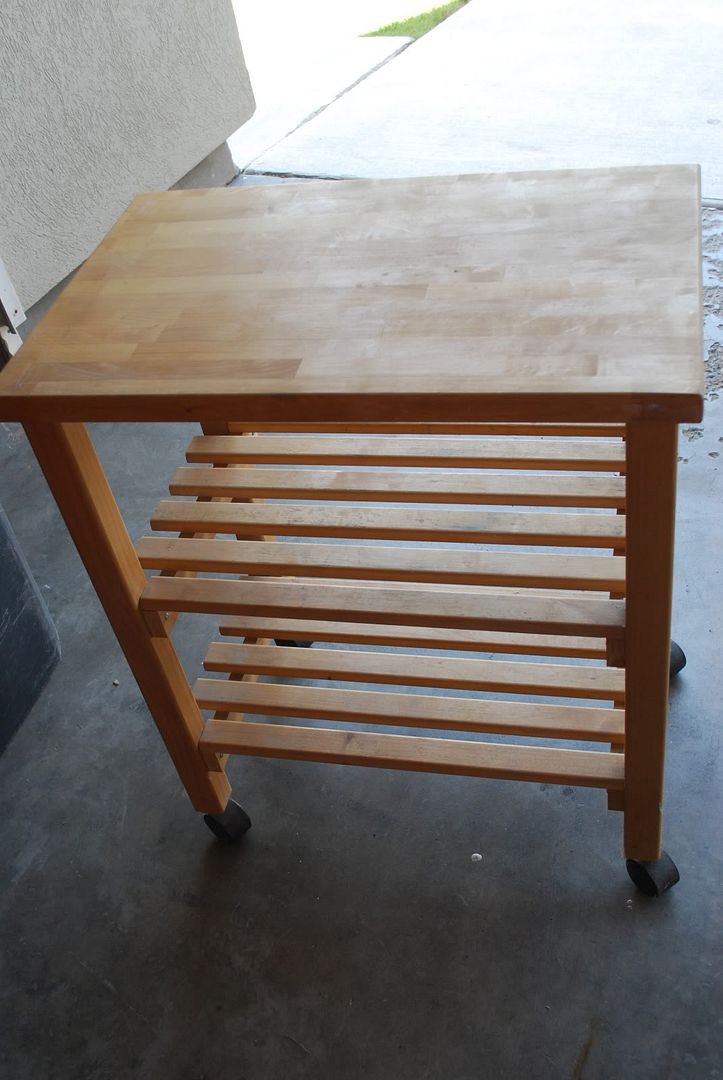 To prep the wood using Flood Cleaner/Brightener, here's what you do:
Lay out a tarp to protect surrounding surfaces
Dilute the Cleaner/Brightener according to the instructions on the label
Wet the surface of your furniture or deck with water and apply a coat of Cleaner/Brightener
Allow to stand for 20 to 30 minutes
Scrub it ( a nylon brush works well )
Rince using a hose or pressure washer
Allow the wood to dry - the great thing about using OneCoat is that it only needs to dry for a few hours.
To apply the stain, here's what you do:
Make sure you've followed the prepping steps
I only used one can of stain, but if you are using several cans for a deck, you might want to mix them together so that the color is consistent and stir it throughout your project
Apply the product evenly using whatever tool is best for the size of your project - I just used brushes. You would likely use rollers or a sprayer for a deck
After you roll or spray you'll need to backbrush
Normally, if you use stain, you have to wait 2 to 3 days for the wood to be ready after prepping. With Flood OneCoat you only have to wait a few hours. It's fabulous! I was done with my parents' Serving Cart in just a few hours! And I loooove how it turned out...it will look great on their deck (if I ever return it to them. ha!)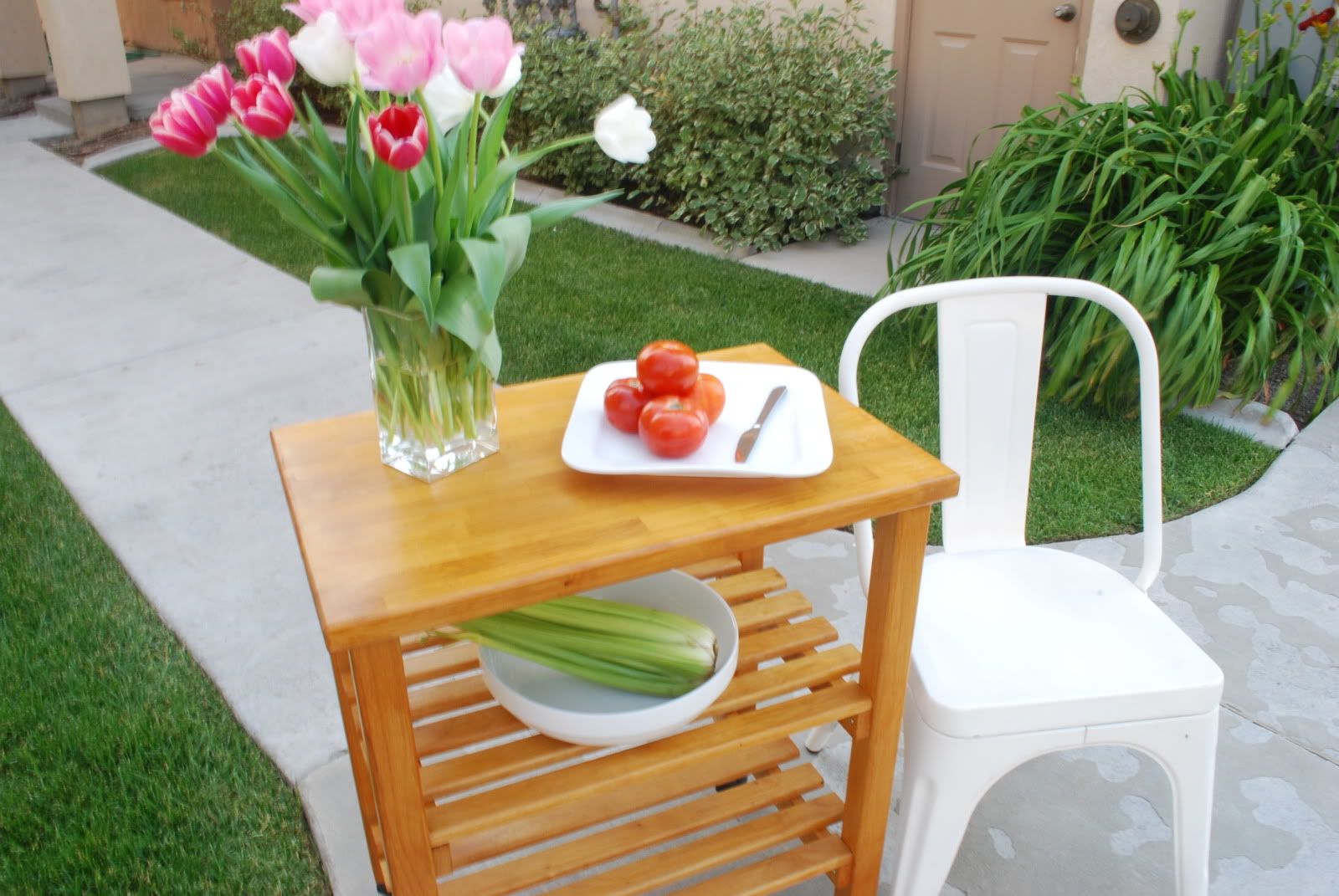 Right now Flood is offering their Take It Easy sweepstakes where you can enter for a chance to win the supplies and labor to prep and stain your deck PLUS $2000 for a fabulous deck party when it's all done. Find out all about it, and how you can enter by clicking this link...
Flood® Sweepstakes
.
And today,
I
am giving away 1 gallon of Flood OneCoat to
four
of my readers....so if you have a staining project waiting, just leave me a comment and you can be entered for a chance to win a free gallon to use! This giveaway is open until Friday June 29 at 11:59 MST. I will announce the winners on the blog next week.