Growing up, my mother always had little sayings that she would share with us. Words for us to live by, if you will. And as I grew, I did adopt many of them. One of my favorite sayings that I learned from my mother is
"Bloom Where You Are Planted".
2012 was a year with its own set of challenges. I'll be honest, it was quite a difficult year for me. But through the challenges, I was impressed with a very important fact. Although we can't choose what happens to us, we are 100% in control of how we react to it. Our circumstances are not always within our control, but our attitudes are.
So this year, I have chosen the word
BLOOM
as my 2013 word of the year.
I have decided that this year I am going to choose to be
positive
. I am going to choose to be
happy
. I am going to
proactive
in creating an atmosphere of
joy
and
contentment
in my home. I want my children to grow up being
grateful
for their blessings.
This year I want to celebrate the many wonderful, small moments that happen on a daily basis. I want to make myself continually aware of the beauties of my life. This year I want to
bloom
.
If you are interested, here are the links to my previous "word of the year" posts for
2009
,
2011
, and
2012
.
Linking: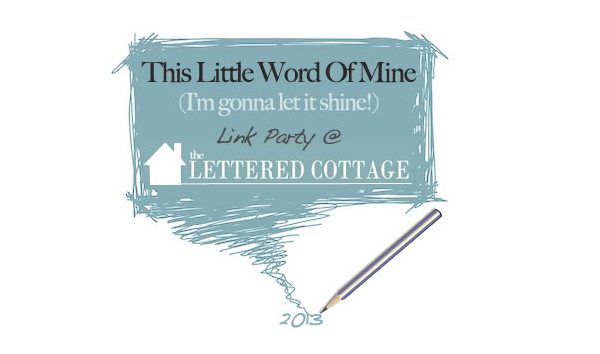 Have a great day~