It's a Mary Poppins Party~
I started The Shabby Nest five years ago! I started it initially so that I would have a place to share my design and DIY ideas with a like-minded audience. And it has been such a joy to read your comments and become virtual friends. I just love having such a great group of readers!
Read more after the break...
So to celebrate - a group of local Utah bloggers are getting together to throw our blog readers a party. Yes, an
actual real life party
Mary Poppins style!
We are hosting a giveaway for you to enter to win a chance to attend the party! Ten winners will be chosen and each winner will invite a guest of their choice to our AWESOME party. The Mary Poppins party is adult only and will be held on Friday, September 20th 11:30 AM in Alpine, Utah. Lunch and goodies will be served! This party is all about YOU (those who
win and their guests)
. And we even have fabulous party goody bags for you and your guest.
I know that many of you won't be able to attend because of distance. But for those who live in Utah and want to join our celebration, please enter the giveaway for a chance to attend. We are all very excited to meet you and make new friends. Check out all of the bloggers who are participating and will be attending the party....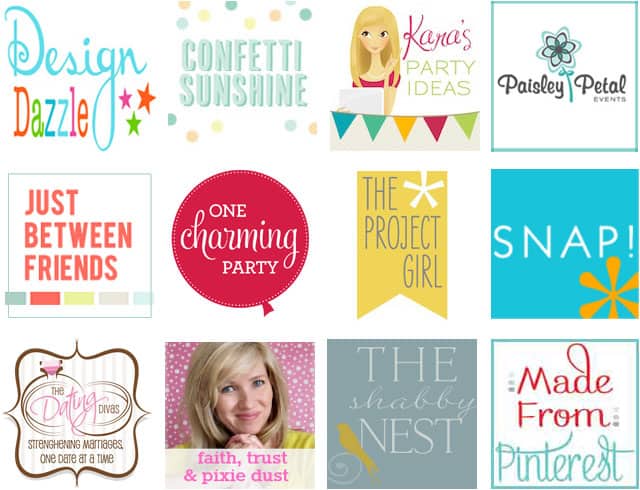 If you won, who would you invite? Your best friend, mom, sister or a friend who loves anything Mary Poppins?
Prize: 10
winners will each receive an invitation for two to the Mary Poppins Party on Friday September 20
th
in Alpine, Utah. The winner and their guest who attend the event will each be given a party goody bag.
Eligibility and Rules:
This giveaway runs from 1:00 pm MT on August 29, 2013 to 1:00 pm MT on September 5, 2013. This giveaway is open to individuals over the age of 18. This is an adult only party.
Winners must be able to provide their own transportation to and from the party located in Alpine, Utah
. The winner will be chosen randomly through the Rafflecopter form. It is the sole responsibility of the winner to adhere to all laws , which includes payments to any governing tax body. This giveaway is void in any country where it is prohibited by law.
Claiming Prize:
The winners must claim their prize within 48 hours of receiving notice. If you do not claim your prize within this time frame, your entry will be void and another winner will be chosen. To claim your prize please email toni@designdazzle [dot] com.
Disclosure:
This giveaway is a blogger-sponsored event that is in no way affiliated with Facebook, Twitter, Pinterest, Instagram or any other social media channel. If you have questions about the administration of this giveaway, email Toni at
Design Dazzle
at toni [at] designdazzle [dot] com. It's super easy to enter the giveaway using only your email address! For extra entries leave a comment or follow us on Pinterest!
a Rafflecopter giveaway