Make It: Birch Gold Metallic Monogram
This is a Sponsored post written by me on behalf of FrogTape provided by ShurTech Brands, LLC for SocialSpark. All opinions are 100% mine.
I've been wanting to create a project using a birch round and gold metallic paint for quite a while now.  But since the rounds are cut right from the tree, the surface isn't exactly smooth which worried me just a bit. 
But then I was lucky enough to receive a challenge  from FrogTape® to use their new textured surface kit to create a project.  What a great idea!  Painting textured surfaces has always  been tricky…but with the FrogTape Textured Surface kit, I hoped it would be easier.  I figured this was the exactly the project to try it out on.
So I went and got the supplies I needed. 
What I really wanted to do was create a monogram…but I didn't want it to simply be the letter "H".  I wanted to add a little interest. So I decided to create a negative space monogram.
I started out by taping off a square.
Then I created a monogram out of the tape.  (Luckily "H" is a pretty easy letter to create.)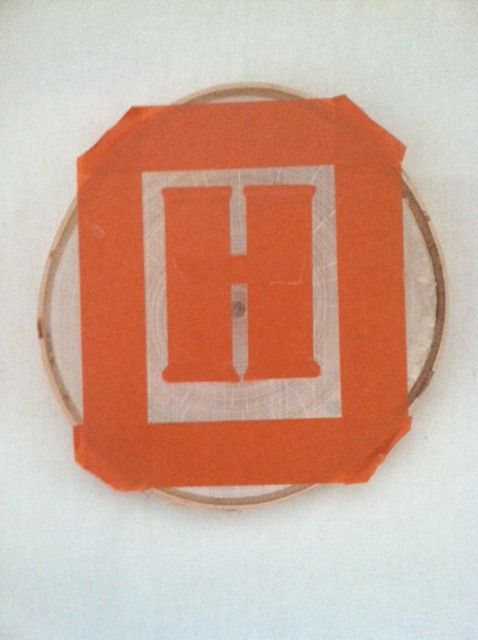 Then I simply followed the instructions of the Textured Surface kit.
I went over the edges with the enclosed sealant.  The purpose of the sealant is to create a barrier so that paint can't leak under the tape.
Then I used several coats of the gold paint.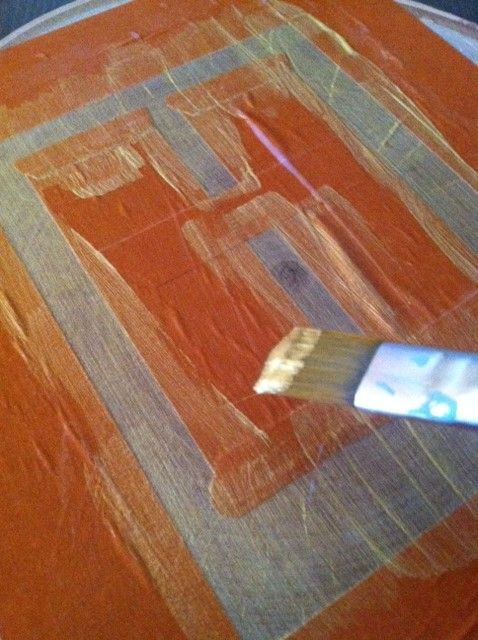 Once the paint was dry to the touch, I removed the tape.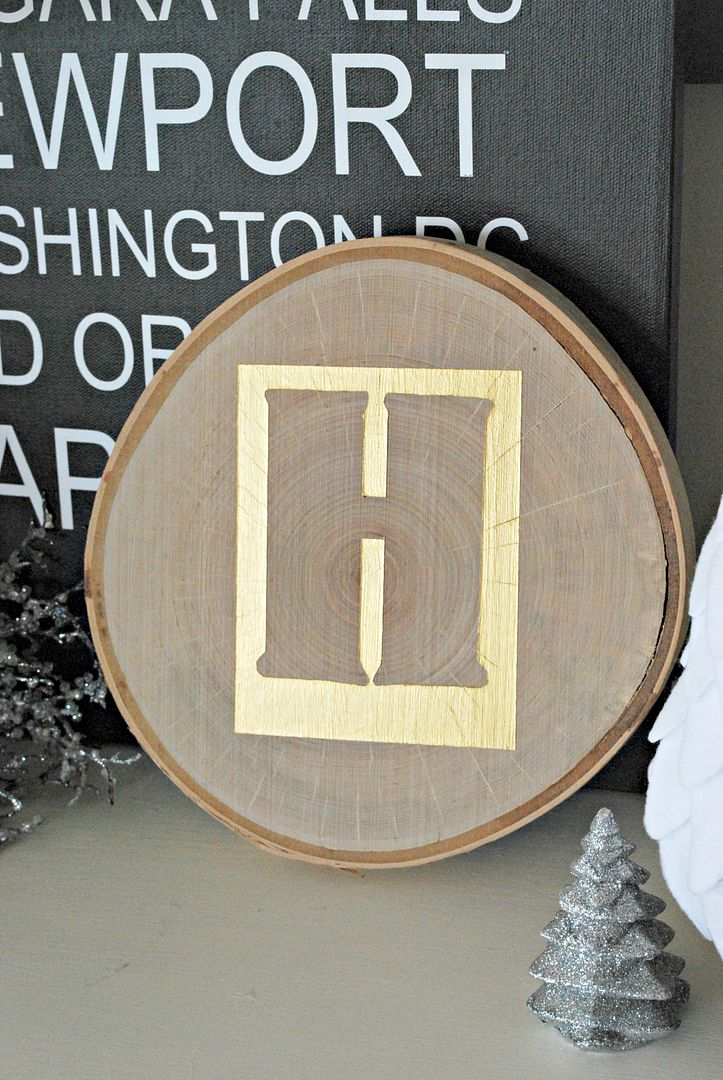 I have to say, I was honestly impressed.  There was no leakage at all.  The lines were incredibly sharp.  I was more than impressed.  I was amazed.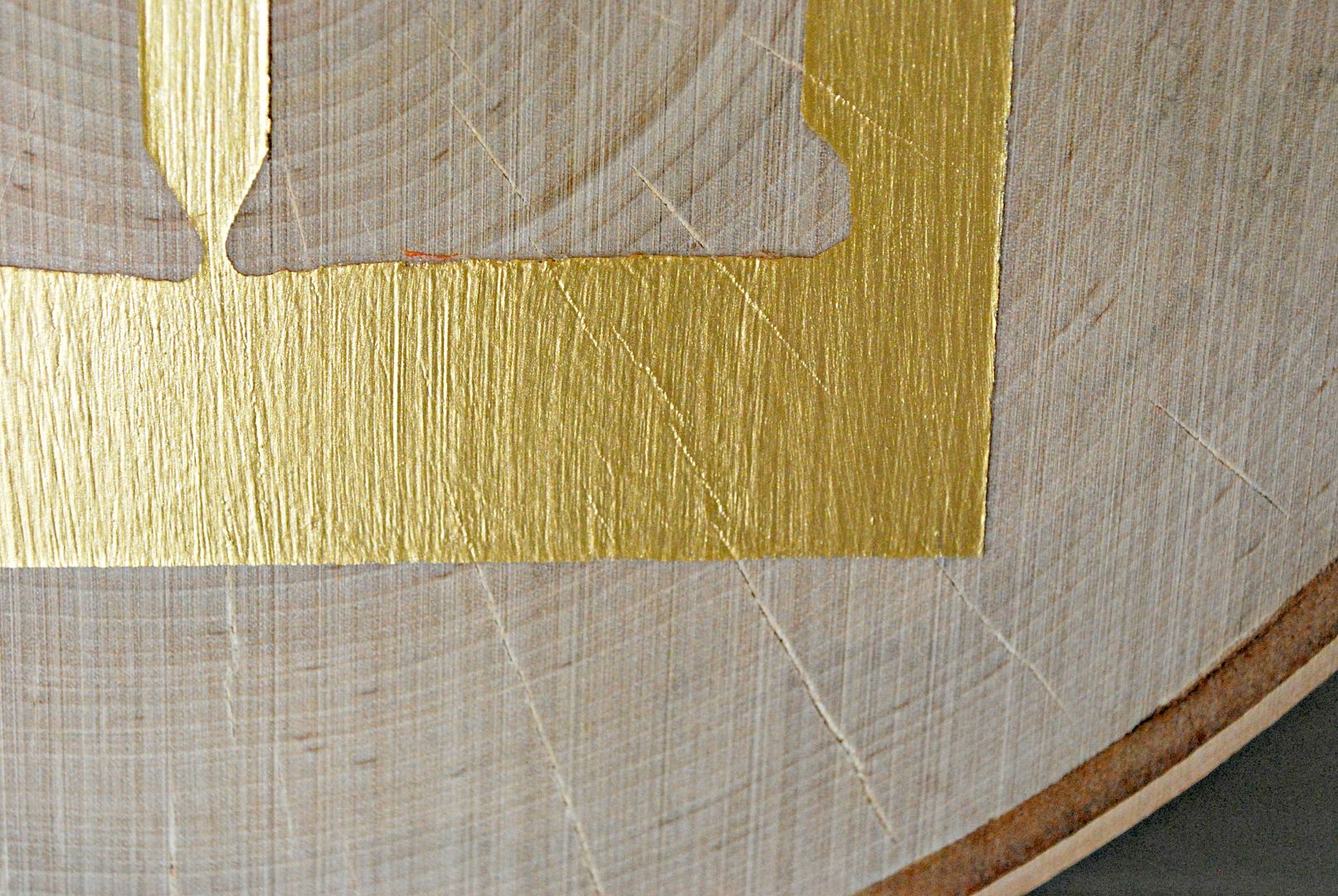 I absolutely love how the monogram turned out!  And once I added some metallic gold ribbon to hang it from, I was head over heels.  I'm thinking I have a great gift idea on  my hands, know what I mean?
Try out FrogTape®, Textured Surface kit for yourself and then make sure and pin your projects with the hashtag #TexturedSurface – or simply search the hashtag on Pinterest for lots of inspiration.
You can also follow FrogTape®, on Twitter @FrogTape to get even more creative inspiration.