This is a Sponsored post written by me on behalf of
Duck Brand
for
SocialSpark
. All opinions are 100% mine.
I love Washi Tape and I love Duck Brand

®

! So when I was challenged to make something out of some Duck Brand Craft Tapes

I jumped at the chance!
Once I received the package with this adorable washi tape inside, it immediately said "spring" to me, and more specifically "Easter", so I started thinking of some fun Easter decor I could make. I eventually hit on the idea of making an Easter wooden wreath wall hanging.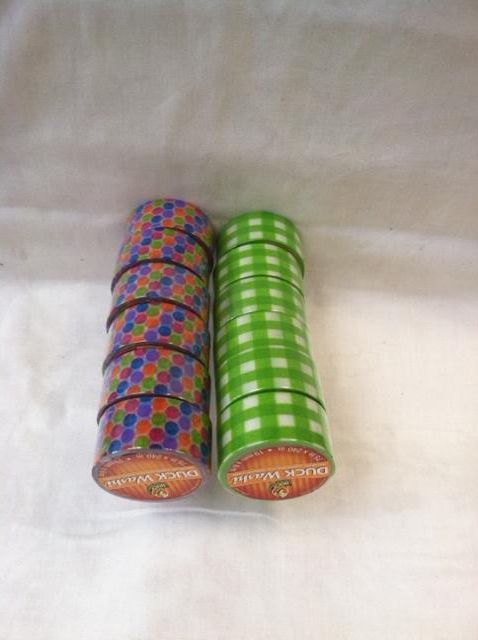 I started by finding some wooden picture frames. These are available at your local craft store and are relatively inexpensive (a big bonus in my book!).
Read more after the break...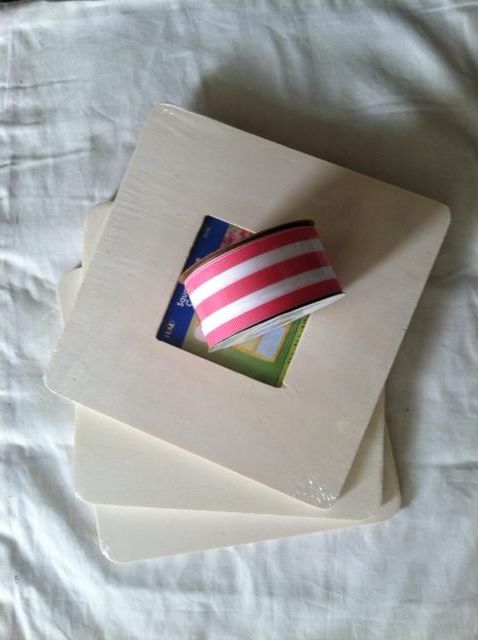 The next part was a bit of a trial and error process as I figured out the best way to achieve the look I wanted. I thought (in error) that I could just wrap the tape around the frame, but it turned out to be a bit more complicated than that. Not difficult, just a little time consuming.
I started by wrapping a piece of tape around each of the corners of the frame.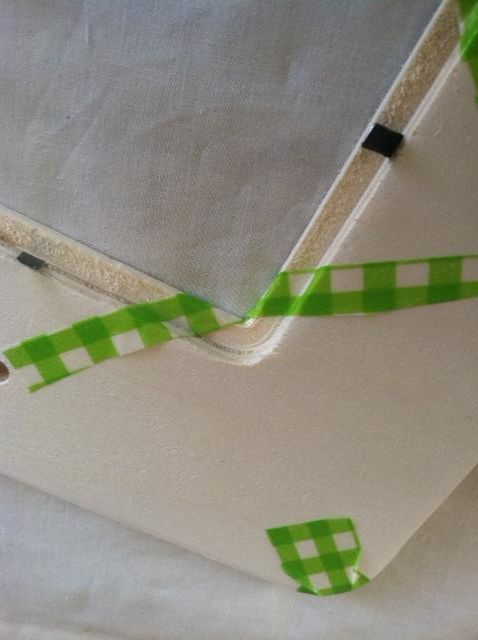 Then I continued wrapping individual pieces of tape overlapping them a little bit to make it look like I had wrapped one continuous piece of tape. The corners required the tape to fold a bit at the top, but the beauty of Washi Tape is that it ends up looking a little bit like paper mache, and the folded parts actually add to the interest of the piece.
Then to make sure that the tape stayed wrapped around the back, I covered each section with long pieces of Washi Tape. I added ribbon to use as a hanger and secured it with nothing more than the tape. Believe it or not, it actually holds the weight of the frames. I made sure to leave a loop of ribbon at the top for a hanger.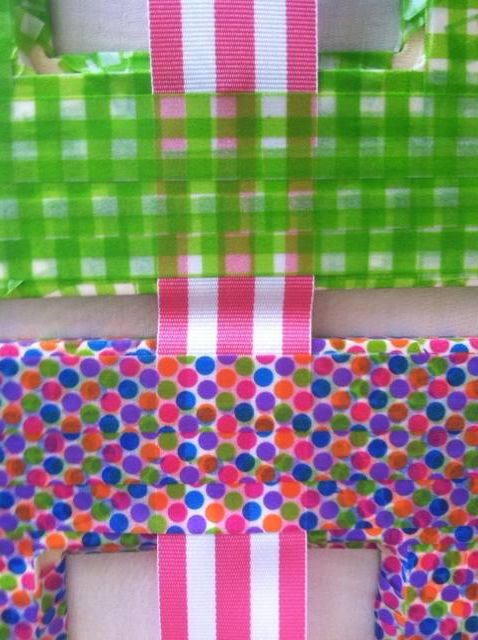 That's it! And now I have a darling Easter wall or door hanging that was super easy to create!
This post was sponsored by Duck Brand. The opinions expressed are my own.